Brooch
5 layered brooch with cold connections of 6 rivet points.
SD Card Ring
SD Card ring with extensions on 2 sides; riveted to allow movement and rotation.
Chatelaine
Three part Chatelaine with soldered prongs, chain, and container.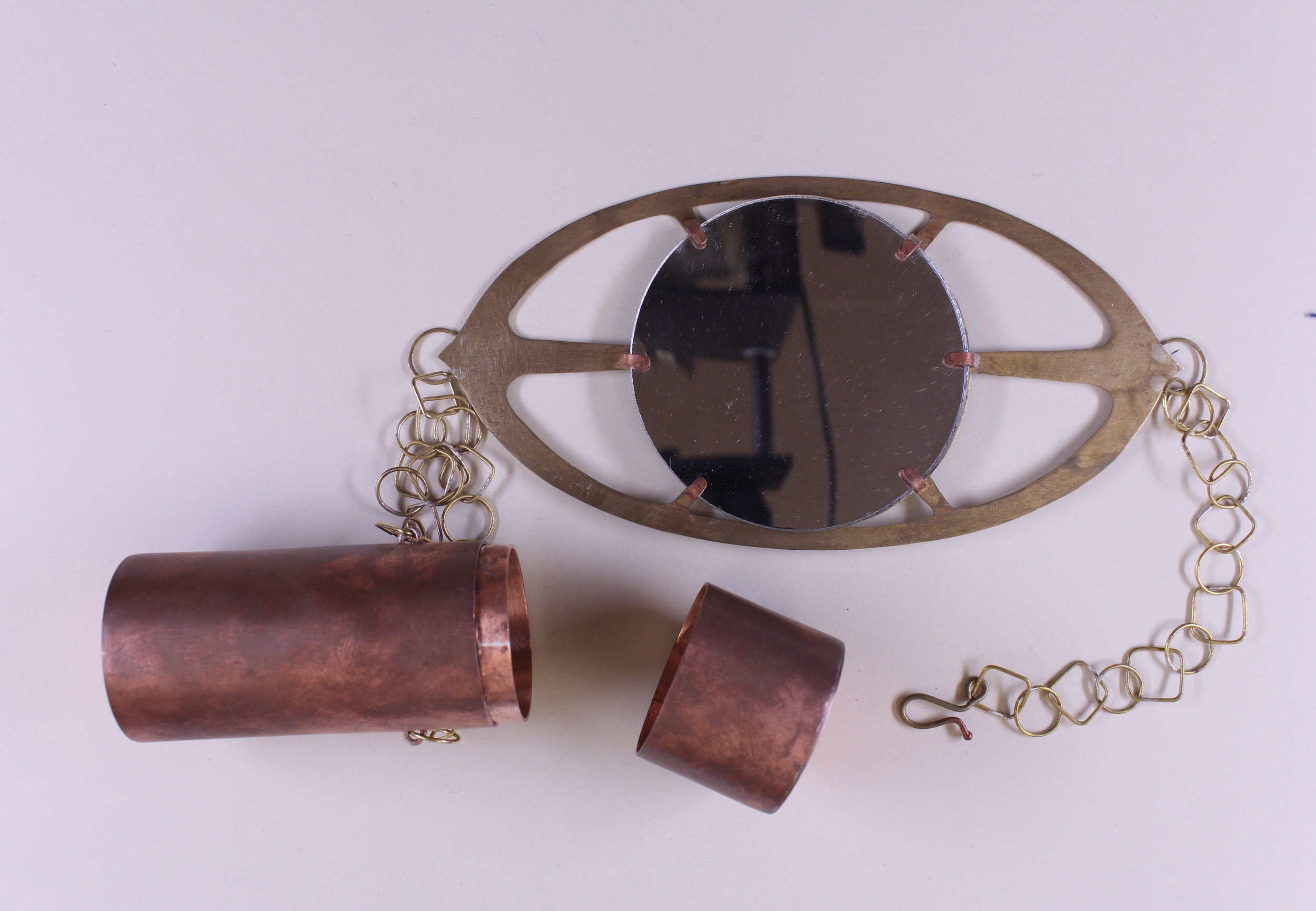 Eun Jang Do
Conceptual version of a Korean traditional knife paired with poem. Soldered silver and copper.